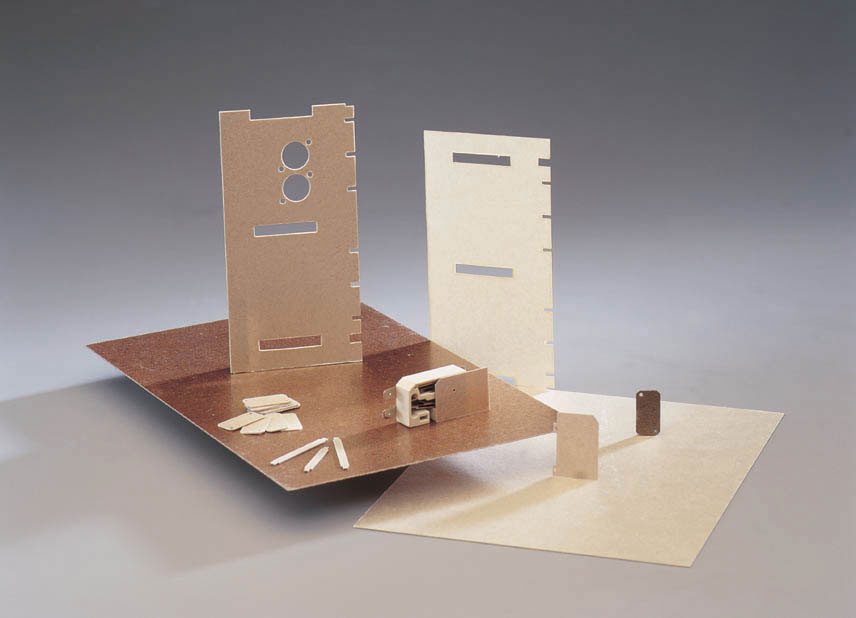 MICA is a family of insulating materials based on integrated mica paper layers impregnated with high thermal properties silicone resins. The material is polymerized under specific pressure and temperature to form insulating plates.
Rigid mica, from Muscovite type, with UL certification for market demand. Phlogopite quality can be supplied if required by customers.
PROPERTIES
Very low smoke emission.
Temperature resistance up to 600°C.
Excellent die-cutting even in small pieces.
Excellent dielectric characteristics.
APPLICATIONS
As a support for resistors.
Insulation boards.
Heating appliances (toasters, hair dryers, heaters, ovens, microwaves, etc.).
Electric appliances (spark extinguising systems).